Ukraine is preparing to repeal its ban on gambling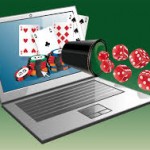 Ukraine sees legalization of gambling, online gambling included, as one of the means to give an extra start for the country's economy.
The preparations for lifting of the ban on gambling in Ukraine reached stage of public discussion. On the 13th and 14th of October this year in Kiev (capital of the country) they will host a conference which title speaks for itself "The Return of Gambling in Ukraine."
Bring back the gambling
The event is organized by Glyn Thomas, a British born gambling fan who is now one of the proud residents of Ukrainian capital. According to him, the conference will help to lay the foundations of an "honest and open" return of gambling to the land. In addition, he considers the possible future legalization as one of the most effective measures to overcome the economic crisis caused by the ongoing Russian military aggression. Glyn as many others believes, that gambling, if perfectly controlled and supervised by the state would help to give an additional impetus to the development of tourism. Which in its turn, in addition to increasing the income from it will lead to the creation of many thousands of new jobs.
Online casinos to be in the lead
"Ukraine is preparing to repeal the ban on gambling", said Glyn Thomas, "return of gambling to Ukraine (online casinos included) is not only possible but also can be very fast organized from the technical point of view. It is enough to use the experience of companies, which are already working in the gaming industry, and to develop software for it. Many of the representatives of the world known IT companies today are based in Ukraine, where the workforce is highly qualified. There is no doubt that Ukrainian developers can easily adjust to creating top-notch online casinos games and software fit for the industry's leaders like Microgaming, Playtech and RTG.